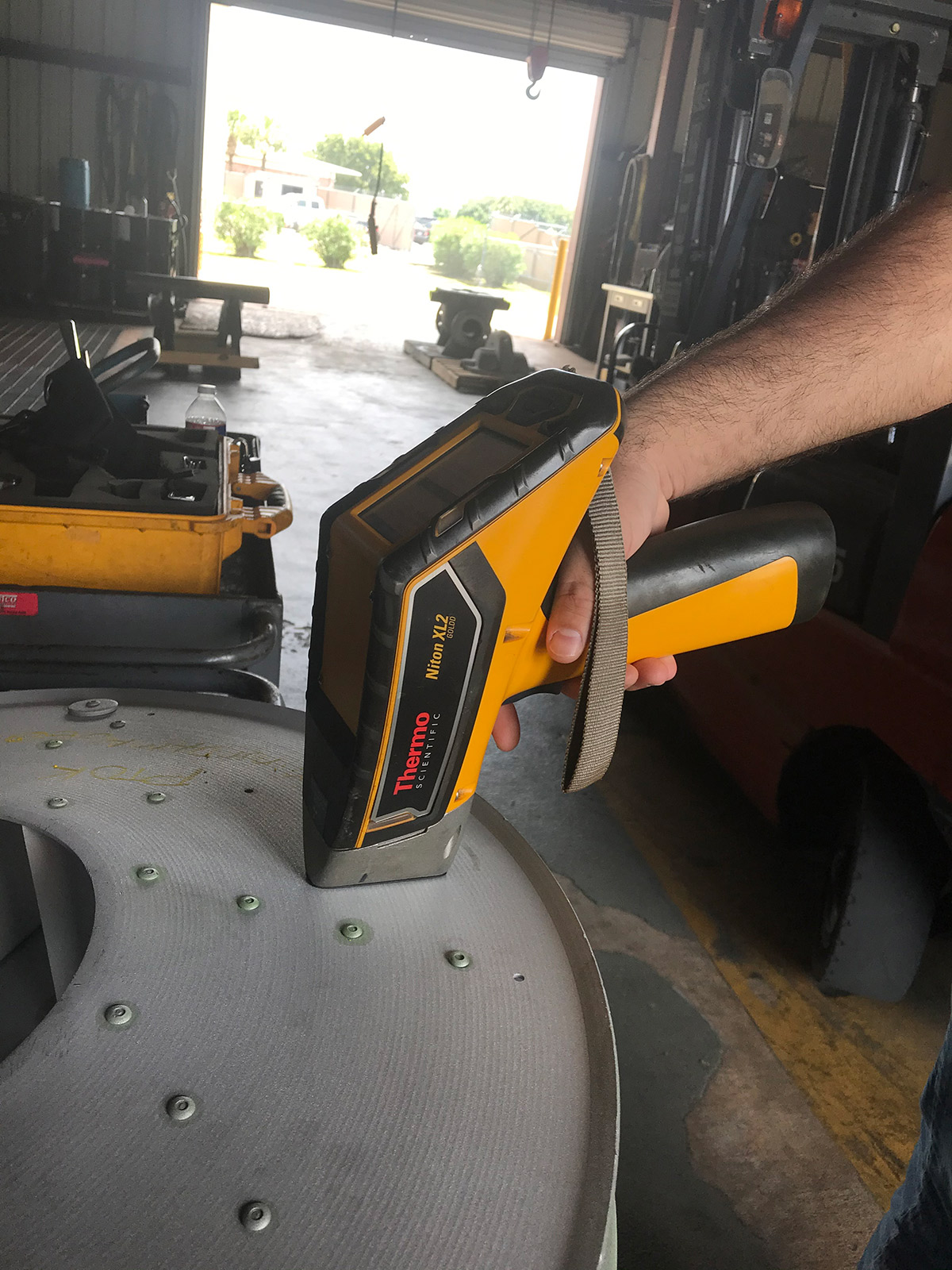 **Do you need to verify the alloy content of materials?
**Does your equipment have the right alloys for its application?
**Do you need to know the carbon content of your material?
Turbo NDT provides Positive Material Identification Services using Niton XL2 Goldd XRF analyzers. We will provide you with quality reports that include chemistry details on the components we test. These services are provided both in-house at our Houston location and at your location or job site. All of our inspectors are trained and certified to API-578.

CALL US
Tel: (713) 263-4303

EMAIL US
neal@turbondt.com

25 Southbelt Industrial Dr.
Bldg B Houston, TX, 77047
Areas We Service
HOUSTON  |  BEAUMONT |  PORT ARTHUR |  CORPUS CHRISTI |  LAFYATTE |  BATON ROUGE